Roll over image to zoom in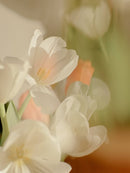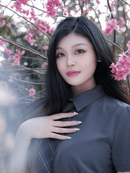 Description
The +1.0 filter works best with 50 to 105mm focal lengths, the +2.0 filter works best with with 35 to 85mm focal lengths. The 79mm Handheld Split Diopter Filter from 7Artisans is a circular filter designed to be used handheld, provides a multiple refraction effect. Suitable for any lens, it can be operated with one hand to achieve multi-angle blur effects, tilt-shift effects, and special light spot effects.
A split diopter is a technical tool that filmmakers and videographers use to create deep focus, it can offer more than that one niche usage. It can also add some beautiful blur and dazzling bokeh to half of your image, you can use split diopters to enhance your visual storytelling.
You can have the option of mounting your handheld split filter directly to your camera cage or rig to keep your focus consistent by connected it with a mounting arm. Just attach the mount to the bottom of your mirrorless or DSLR or to any of the ¼ 20" mounting points on your camera cage for your cinema cameras. You can also handhold and move the filter to get the perfect angle for your subject.
※ Tips & General Usage: Keep moving your AF spot around to be on the opposite side of the lens from where you've got the glass side of the filter to get the perfect angle for your subject, because your camera is going to struggle with focusing through that.
Payment & Security
Your payment information is processed securely. We do not store credit card details nor have access to your credit card information.